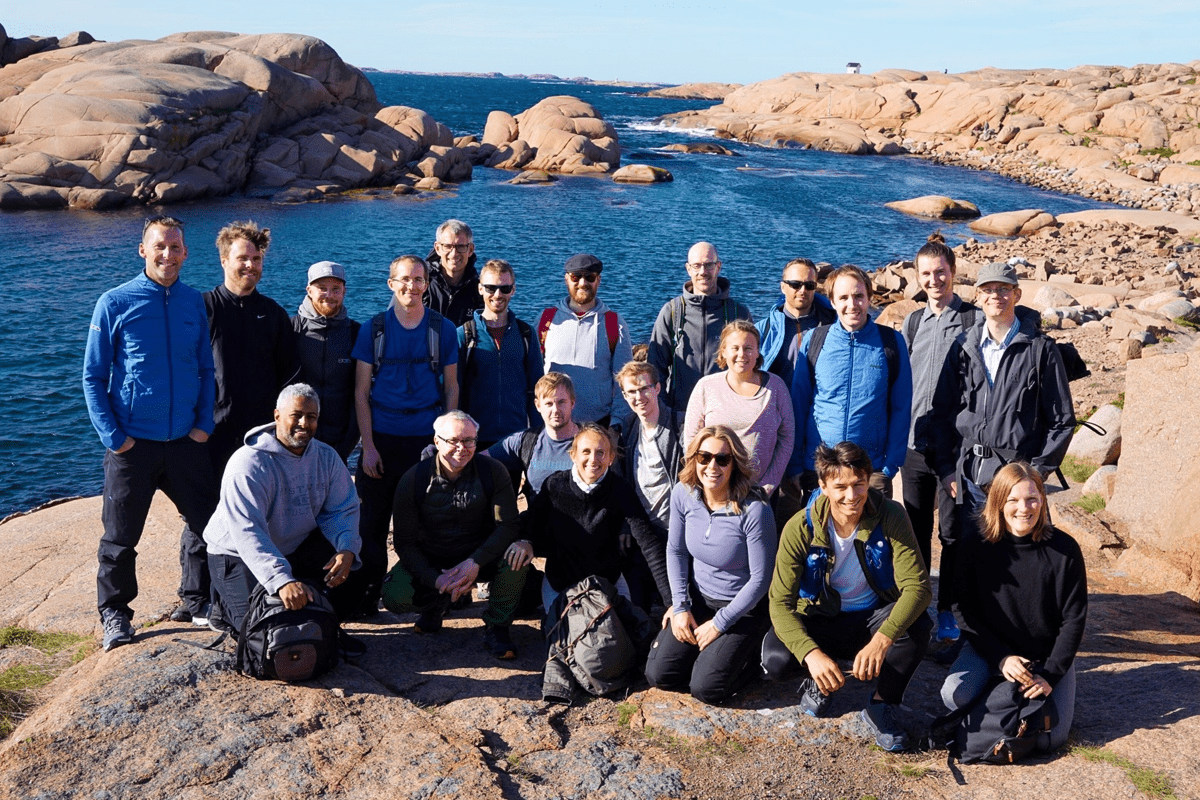 Work with us!
DVel is currently the foremost Test and Measurement specialists in southern Sweden. With our base at Ideon Science Park in Lund, we aim to grow continuously to reach a position as the leading specialists in test and measurement systems in Sweden.

We offer Test & Measurement systems and Consulting Services & Expertise. Today we are around 20 employees. Our ambition is to keep on growing.
Do you want to be part of our team? We hope so!
Our vision
"Enable innovation by generating reliable insights"
Why should you work at DVel?
Personal development

All our employees take responsibility, which leads them to exciting tasks. We offer a variation of possible specializations and career paths ensuring the growth of each employee. At Dvel, trust is very important and the trust we have for each other comes from the fact that everyone is willing to lend support and help where it is needed. Another contributing factor is our inspirational leaders who will help you find your place in our company.

Salary model

One of our core values is 'trust', and with trust comes freedom. We therefore offer a salary model which provides more freedom for you! You decide how you want to distribute your salary, pension, vacation, wellness and more - within certain limits, of course.

Activities outside of work

We think it is important to create a nice and social environment at our company. To facilitate this kind of atmosphere, we arrange activities for the whole company every other Wednesday evening. The activities vary greatly from technical talks and discussions to fun competitions or outdoors activities. We also think it is important to promote a healthy lifestyle. Some of us compete in races with our own "Team DVel" and once a week, those who want to, workout together during lunch.
Job openings
The job openings below are the positions we mainly look to fill at the moment. However, we always appreciate getting new applications. Connect with us and we will contact you if an opportunity that fits your profile comes along!

About DVel
DVel was founded in 2012 by Riki Virc, Martin Peeker and Karin Hellqvist and the business started in the new year 2013. We grew out of a willingness to create a company with extremely knowledgeable consultants, giving the market a stable and skilled supplier of test and measurement systems.
Co-workers have been the focus from the outset, and we want everyone to feel satisfaction and added value by working for DVel.
We grew quickly from the start. Many highly experienced specialists joined us and shared their ideas about how they wanted DVel to be formed. We worked with our personal networks and built up a customer base that quickly gained confidence in our skills.
During spring 2013 we moved into premises along the canal in Malmö. After one year, we had grown to 8 people and became the leading LabVIEW experts of the Öresund region. Nine years later, in spring 2018 we moved to the premises we have today at Ideon in Lund.
Already working at DVel?
Let's recruit together and find your next colleague.