General application, DVel
We are always interested in receiving applications. If there is no advertisement out there that fits your skills, submit your resume here and we will contact you!
We usually respond within three days
Do you want to build systems that enable innovation? Do you enjoy variation with assignments in different industries and different technology fields? Do you want to work at a smaller specialized consultancy company where we listen to your ideas? Then we think you and DVel will be a good match! ⭐️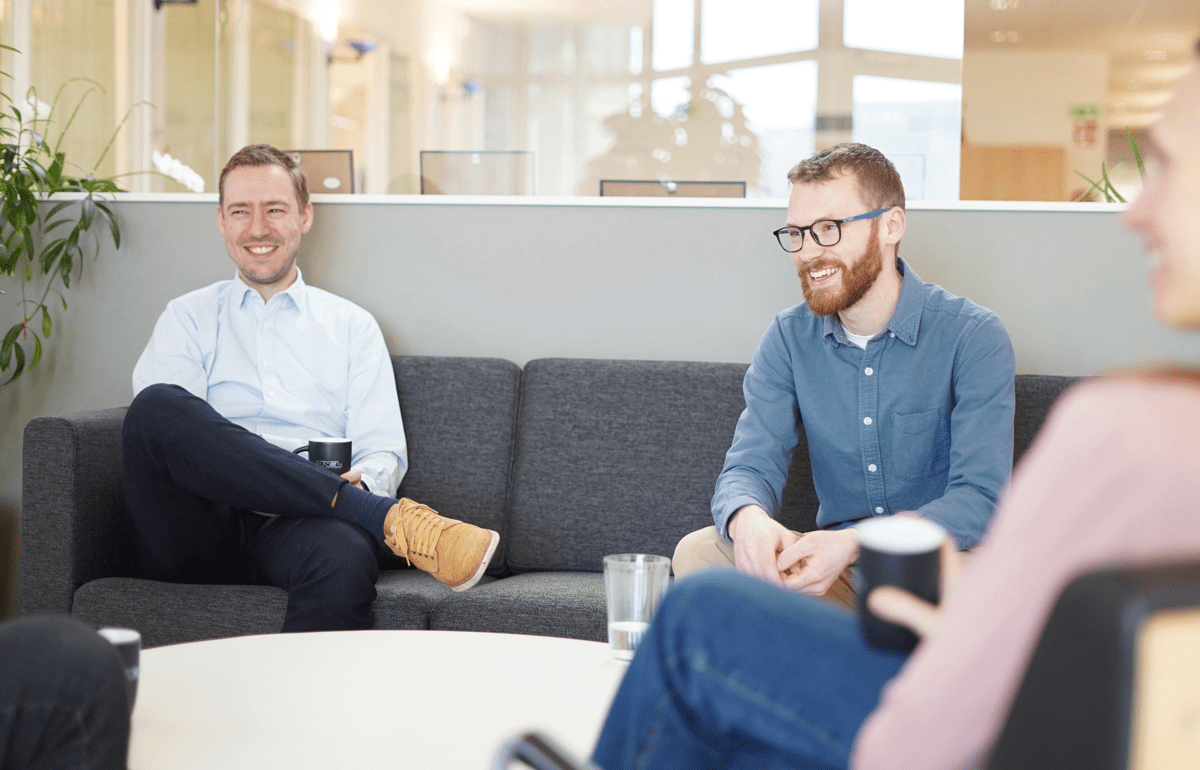 Job Description

You will work as a consultant based at one of our customers or on projects we run from our office.
You will work in teams with specialists and other developers.
You will get to work with systems in different development phases, from concept design to finished delivery.


Personality & Skills
You are driven and perceptive.
You enjoy solving problems with others and being part of a team.
You like to share your experiences while being open to learn more.
You appreciate personal freedom while also being happy to take responsibility, ownership and initiatives.
You have good communication skills in English - spoken and written (Swedish is a plus).


Desired Education
Master of Science in Engineering: Electronics, Physics, Data or equivalent
Or PhD in some experimental field


Required Experience
Broad technical background (Electronic and mechatronic experience is a plus)
Experience and interest in programming (preferably Python, C, C#, C++, LabVIEW or other relevant software)

Examples of Nice-to-have Experience

Analogue and digital electronics design 
Big data analysis 
Electronics testing
Embedded programming

Mechatronics
Project Management 
Optics and photonics
Signal processing
Sustainability
Test and validation
Test system design

DVel is not just any consulting company. With us, you get the opportunity to develop by performing exciting tasks and getting support from our highly supportive managers. Our focus will be on finding assignments that suit and challenges you. At the same time, you will become an important part of our team, regardless of whether you are on an assignment or working from our office! 👥


At DVel, we prioritize personal development and put great value on close relationships between consultants and managers. You will have a great opportunity to influence your own work situation and the company. We offer you a challenging and developing role with secure and flexible working conditions. We also offer you to participate in company activities every other Wednesday and encourage you to organize other types of activities, such as races or board game nights 🤝


Application
Sounds interesting? 👆 Submit your application immediately! Selection and interviews are ongoing. We are flexible regarding the start date of the employment.
If you have questions about the position, you are very welcome to contact the responsible recruiter Rebecca Honnér on 0703 09 88 24 or rebecca.honner@dvel.se.


More about DVel
DVel are specialists in hardware test automation with an office at Ideon in Lund. We offer consulting services and deliver measurement systems and test rigs. Our projects are very varied, and our customers are in several different industries. Today we are a bit over 20 colleagues and want to continue to grow, with you as one of us.
Contact
Rebecca Honnér
HR Manager, Finance Manager & Brand Manager – Management
About DVel
DVel was founded in 2012 by Riki Virc, Martin Peeker and Karin Hellqvist and the business started in the new year 2013. We grew out of a willingness to create a company with extremely knowledgeable consultants, giving the market a stable and skilled supplier of test and measurement systems.
Co-workers have been the focus from the outset, and we want everyone to feel satisfaction and added value by working for DVel.
We grew quickly from the start. Many highly experienced specialists joined us and shared their ideas about how they wanted DVel to be formed. We worked with our personal networks and built up a customer base that quickly gained confidence in our skills.
During spring 2013 we moved into premises along the canal in Malmö. After one year, we had grown to 8 people and became the leading LabVIEW experts of the Öresund region. Five years later, in spring 2018 we moved to the premises we have today at Ideon in Lund.
General application, DVel
We are always interested in receiving applications. If there is no advertisement out there that fits your skills, submit your resume here and we will contact you!
Loading application form
Already working at DVel?
Let's recruit together and find your next colleague.