Intresseanmälan, DVel
Vi är alltid intresserade av att få in CV - skicka in ditt idag!
We usually respond within three days
DVel är specialister på test- och mätsystem med kontor på Ideon i Lund. Vi erbjuder konsulttjänster och levererar mätsystem och testriggar. Vi hjälper också våra kunder att ta fram prototyper för nya idéer. Våra projekt är väldig varierande och våra kunder finns i flertalet olika branscher. Idag är vi drygt 20 kollegor och vill fortsätta att växa med dig som en av oss!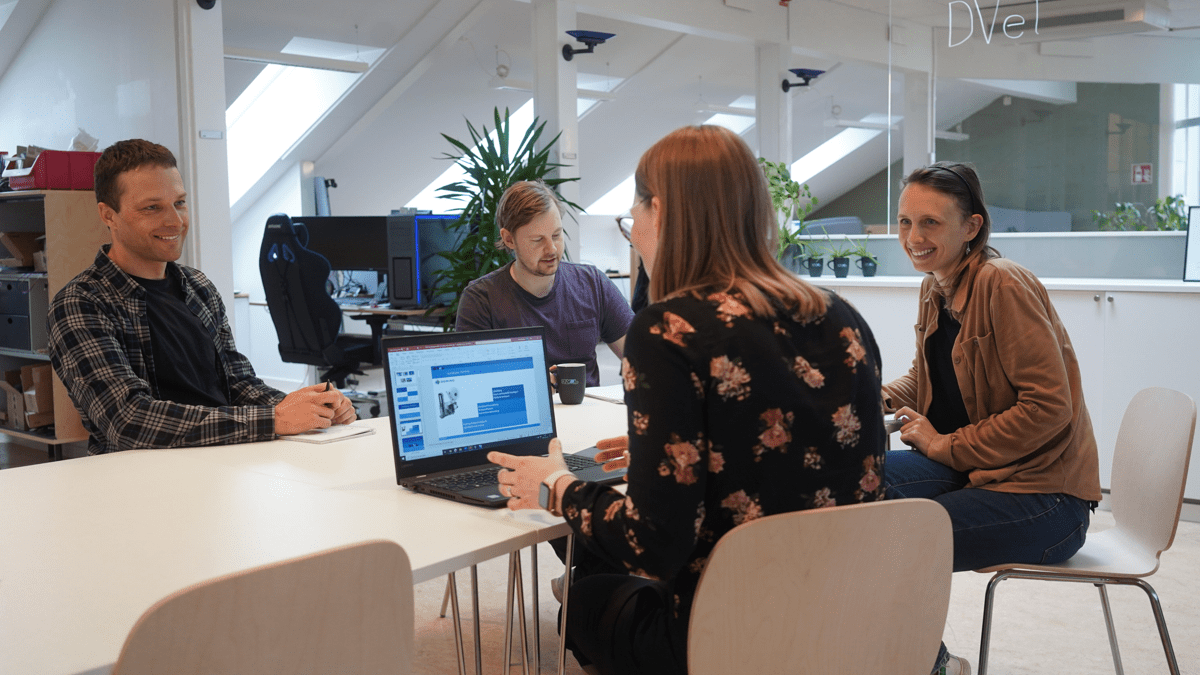 Vill du bygga system som möjliggör innovation? Trivs du med variation och att lära dig nya saker? Lockas du av vår kommande resa som scale up bolag? Då tror vi att du passar bra hos oss! ⭐️
DVel är inte vilket konsultbolag som helst. Hos oss får du möjlighet att utvecklas genom spännande arbetsuppgifter och stöttning från våra uppskattade ledare. Vårt fokus blir att hitta de uppdrag som passar just dig. Samtidigt blir du en viktig del av vår gemenskap, oavsett om du är ute på uppdrag eller jobbar från vårt kontor! 👥
Vi på DVel sätter personlig utveckling högt och ser ett stort värde i en nära relation mellan konsulter och ledning. Hos oss har du stor möjlighet att påverka, både kring din egen arbetssituation och kring företaget som helhet. Vi erbjuder dig en utmanande och utvecklande roll med trygga och flexibla arbetsvillkor 🤝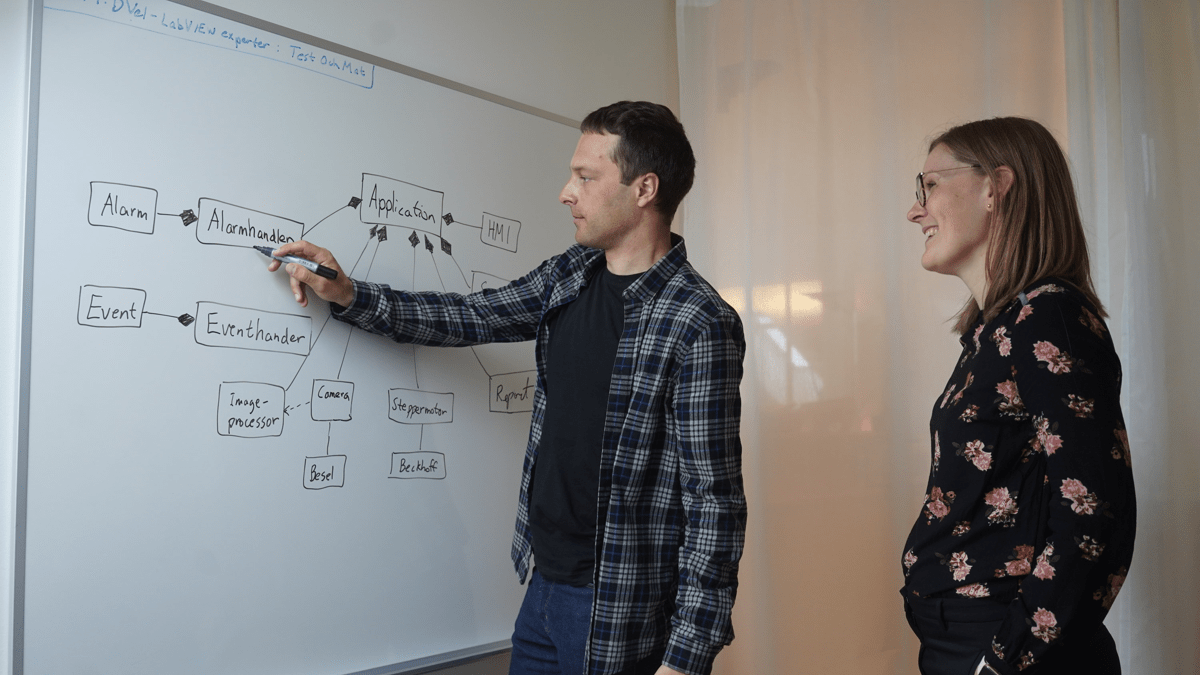 Vem är du?

Som person önskar vi att du:
är driven och lyhörd
tycker om att lösa problem tillsammans med andra
uppskattar personlig frihet samtidigt som du gärna tar ett stort eget ansvar
trivs i ett team där gemenskap värderas högt
Vi ser gärna att du:
civilingenjör inom elektroteknik/datateknik/fysik eller motsvarande
eller doktor inom något experimentellt område
har god kunskap inom programmering
har ytterligare kompetens inom exempelvis elektronik, fysik, mätteknik, statistik, mekatronik eller automation.
Det är meriterande om du:

talar och skriver flytande svenska
Ansökan
Visst låter det intressant? 👆 Vi är alltid intresserade av att få in CV. I nuläget har vi inte möjlighet att ta in fler anställda förens i november. Men skicka gärna in din ansökan trots allt!
Har du frågor kring tjänsten är du varmt välkommen att kontakta ansvarig rekryterare Rebecca Honnér på 0703 09 88 24 alternativt rebecca.honner@dvel.se.

Our vision
"Enable innovation by generating reliable insights"
About DVel
DVel was founded in 2012 by Riki Virc, Martin Peeker and Karin Hellqvist and the business started in the new year 2013. We grew out of a willingness to create a company with extremely knowledgeable consultants, giving the market a stable and skilled supplier of test and measurement systems.
Co-workers have been the focus from the outset, and we want everyone to feel satisfaction and added value by working for DVel.
We grew quickly from the start. Many highly experienced specialists joined us and shared their ideas about how they wanted DVel to be formed. We worked with our personal networks and built up a customer base that quickly gained confidence in our skills.
During spring 2013 we moved into premises along the canal in Malmö. After one year, we had grown to 8 people and became the leading LabVIEW experts of the Öresund region. Five years later, in spring 2018 we moved to the premises we have today at Ideon in Lund.
Intresseanmälan, DVel
Vi är alltid intresserade av att få in CV - skicka in ditt idag!
Loading application form
Already working at DVel?
Let's recruit together and find your next colleague.